Does Whatever A… Super Can?
If it had been Superman, it'd have been a shorter battle…
Marvel, the innovative new comics company of the early 1960s, made a point of being different from their long-established DC rivals.
Which makes this, one of their earliest "bloopers", all the more embarrassing.
From Amazing Spider-Man 3, in his first appearance, Doctor Octopus gets so excited he forgets which super-hero he's fighting!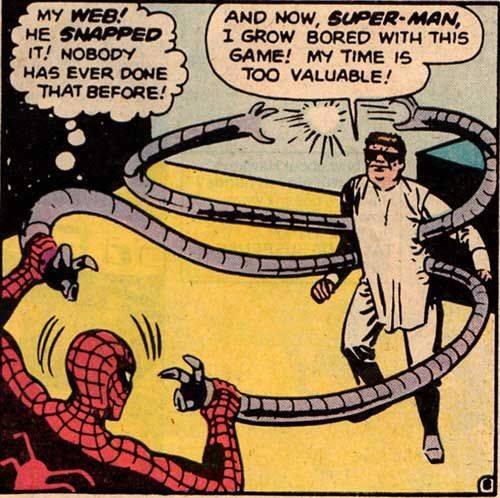 Tags: DC, Dr. Octopus, Marvel, Spider-Man, Superman