Sales in perspective…
by ;
Martin Skidmore — 09-Feb-11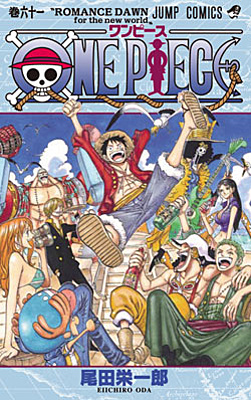 What do the best selling graphic novels/trade paperbacks sell in America? I remember excitement about Watchmen doing 100,000 a month during the run-up to the movie release.
I mentioned that a recent volume of Nana sold over 800,000 copies in its first week. That is now shown up as mediocre. As this item tells us, the latest One Piece collection, volume 61, sold over two million copies in its first three days. This breaks the previous record holder, which took a full four days to break 2 million – that was One Piece 60. #61 also sets a record for the largest first print run of a comic book collection, at 3.8 million. There are over 200 million copies in print of the whole series by now.
To take a wider perspective, the final Harry Potter book sold 11 million in its first day of release, admittedly in a larger market (USA and UK as compared to Japan), but that's still far more.
2 Responses to "Sales in perspective…"